Through our many years of experience as an international estate agent, people often ask, is worth buying a holiday home in Spain. For foreigners owning a second home in Spain has appeal, and the holiday property market is one of the most popular destinations globally for foreign buyers.
We can list many reasons why buying property is a good idea, but whether it is worth it depends purely on expectations and reasons. In this article, we will cover all aspects to consider when buying including, popular destinations, pitfalls to avoid and questions to ask.
Guide to Buying a Holiday Home in Spain
1: Reasons to Buy a Property
Ah, the lure of Spain. Many people choose to invest in the housing market because of the unique lifestyle found nowhere else in the world. Reasons to buy include….
Frequent and state of the art travel hubs making getting here easy.
More than 300 days of sunshine a year
Gorgeous beaches and coastal towns
Delicious cuisine
Laidback Spanish lifestyle and culture
Property prices still haven't reached their level of the 2008 crash
The Spanish economy has a bright outlook for the next five years
Stable political environment
Excellent infrastructure and transport network
Active tourism market based around sightseeing and things to do
2: Pitfalls of Buying a Home in Spain
Most overseas property buyers in Spain don't regret their decision to invest in the real estate market. From the few people we have heard about, the common theme between them was a lack of research, impulse buyers, and unrealistic expectations. Common mistakes to avoid include
Lack of local research. Do municipalities have future plans? Is there a good transport network? What is the walking distance of banks, shops, bars, restaurants, supermarkets, and schools? What is the area like in winter?
Hiring the same solicitor as the seller to buy a property
Delayed application for NIE number, therefore delaying the buying process
Not reading or understanding the small print on sales contracts
Expecting the buying process to be the same as in their own country
3: Money Mistakes to Avoid
When looking at property for sale, many home buyers just look at the purchase price. However, don't forget about extra closing costs including notary, land registry, solicitor, and surveyor. Before buying, we give all our clients a payment plan to know exactly what needs to be paid and when, but you should factor in roughly 10% of the buying costs towards legal fees. At the same time, you will have two sets of utilities to pay, so know your budget exactly from month to month, more so if you use a mortgage when buying a property that will incur monthly repayments.
Lastly, remember the Spanish holiday property market is in euros. Don't forget if you buy a new build or off-plan property, these aren't furnished, so you need to build these costs into your budget. We advise choosing a foreign exchange company for the best currency exchange rates and transfer fees. Affordability is critical here because you do not want to stretch your budget to the maximum. So before searching for properties to buy, sit down and formulate an exact picture of your financial status.
4:  Flipping Houses and Renovation Projects
A few foreigners often express an interest in buying a rural property inland and renovating it into their dream home. Additionally, some real estate investors express an interest in the flipping niche of the market, which is likewise renovations sold at bargain prices. From our experience, these never work. The cost of materials and paperwork spirals out of control, eating into capital growth, and your renovation home just incurs months of stress. These days, property buyers in Spain have much more incentive to look at new build homes.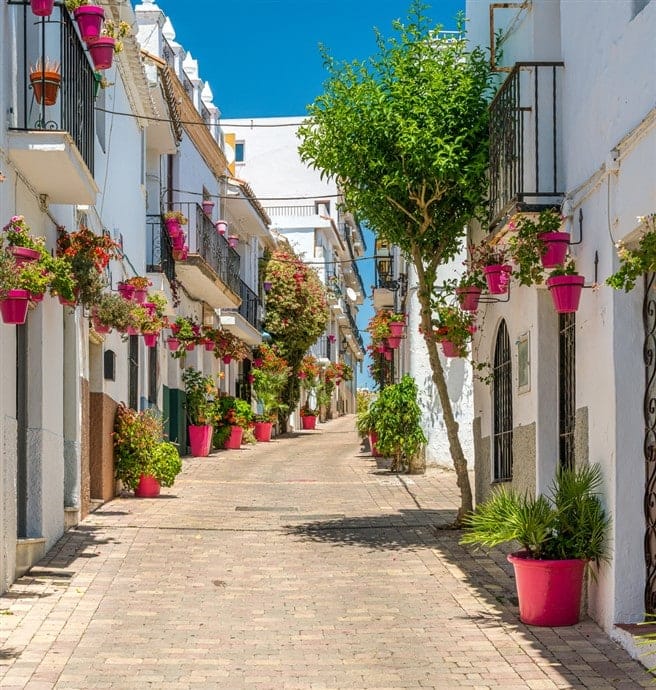 5: Nationalities of Foreign Buyers in Spain
When looking at the average foreign home buyer, clear trends outline where people come from. Brits lead the way for buying a holiday home, and no wonder why. The short flight time makes Spain an ideal destination for a quick weekend getaway, meaning buyers can use their new holiday homes more often. Other nationalities include the French, Moroccans, Germans, Romanians, Italians, Belgians, Swiss, Russian, and Chinese. So, as you can see, purchasing property in Spain leads the way for EU nationals.
6: Can I Rent Out My Spanish Property?
Occasionally, homeowners look to renting out their property to recoup running costs or a solid year-round rental income. Consider two things. The first is local laws change between long term and short terms rents. Long term renters have more rights than short term tenants. Also, remember owning rental property means tax might be paid on the income. EU residents pay 19%, and non-EU residents, including British landlords, pay 24%. If a rental property is in your mind when buying a house, research the market first. Some areas are flooded with holiday homes, therefore bringing down potential rented rates. Also, find out current yields landlords receive for rental properties.  If you enter the holiday market, use creative marketing and photograph skills to ensure a high occupancy rate.
7: Where is the Best Place to Buy?
Once again, this depends on lifestyle preference and budget. When looking at properties for sale, most foreign buyers and ex-pats eventually planning to retire in Spain head to the east and south coasts. The reason is they are more suited for foreigners with active tourism markets, many English-speaking locals, and diversity and variety in things like the outdoor dining scene. Certain places that stand out include….
Costa Del Sol: Belonging to the Andalucía region, 100 kilometres of beaches, coves and bays explain its name, which translates into the coast of the sun. As one of the most popular places for buying property in Spain, think world-class beaches, vibrant shopping and nightlife scenes, delicious regional cuisine, and Malaga airport that operates all year round and makes getting to holiday homes easy. Marbella is one of the key districts, and you can read more about that and other places in our article about the Costa Del Sol.
Costa Blanca: Ah, the delight of the Costa Blanca, another tourism and residential property hotspot. With a coastline stretching for 200 kilometres, homebuyers always find what they want. Popular places to buy Spanish real estate include Javea, Alicante, and the time-honoured British favourite of Benidorm. Most people use Alicante airport to reach their vacation home, although Murcia airport is another alternative. For new property and detached villas for sale, the Gran Alicant and Guardamar districts also lead the way. Find out more about where to buy on the Costa Blanca.
8: Start Your Holiday Property Search
So, we hope we have answered questions about whether it is worth buying a holiday home in Spain. If you have decided to find your first home, browse our portfolio of property for sale in many different areas of Spain. Including new, off-plan and resale properties, each listing contains everything to know, including the house price, location, features, and contact details to find out more or arrange a viewing. Alternatively, call us today and speak with a local agent about the home-buying process in Spain and how we can help you find a new Spanish holiday home.
About Us: We are Spot Blue international real estate agent. We've helped thousands of people who want to buy a holiday home in Spain. We've also collected our local knowledge and expertise and formed our blog, giving lots of tips and advice about Spain's property investment.