To capture the market left behind by the collapse of Thomas Cook, both Easy Jet and British Airways have launched new flight routes to Turkey from the UK, for 2020. Thomas Cook Airlines which included Condor left 600,000 Brits stranded abroad when they went bankrupt in September 2019.
Leaving considerable gaps in the airline and travel markets, other airlines aim to cash in, with frequent flights at affordable prices. EasyJet, one of the UK's most popular airlines already offers budget seats and alongside Jet2, have a massive percentage of the market but want more.
New Flight Routes to Turkey
EasyJet is targeting Dalman airport. Sitting on Turkey's southern, Mediterranean coast, it is one of the top three touristic airports that services huge resorts like Fethiye and Marmaris. Flights from Belfast international to Dalman will start on March the 31st 2020, and operate every Saturday and Tuesday throughout the primary tourism season. EasyJet aims to transport 19,000 passengers on this route, and directly take on Jet2, who has been flying to Dalman from Belfast since 2018.
In a recent statement, the airport said.
"We are pleased to see further network development from easyJet on the traditionally popular Dalaman route and look forward to working closely with them to extend their coverage across the eastern and western Mediterranean in support of their recently unveiled easyJet Holidays division."
Additionally, EasyJet has launched another route from Glasgow airport to Dalaman, after setting in place, plans to dominate the Scottish market. But Dalaman is not the only airport they are targeting.
On April 2, 2020, their new route to Antalya from John Lennon airport in Liverpool will launch and operate every Thursday. Marking its 33rd destination, Antalya airport is Turkey's busiest touristic air travel hub. Air passengers from JLA in Liverpool can now reach Antalya, Bodrum and Dalaman, all three top touristic air travel hubs covering the Aegean and Mediterranean coastal resorts.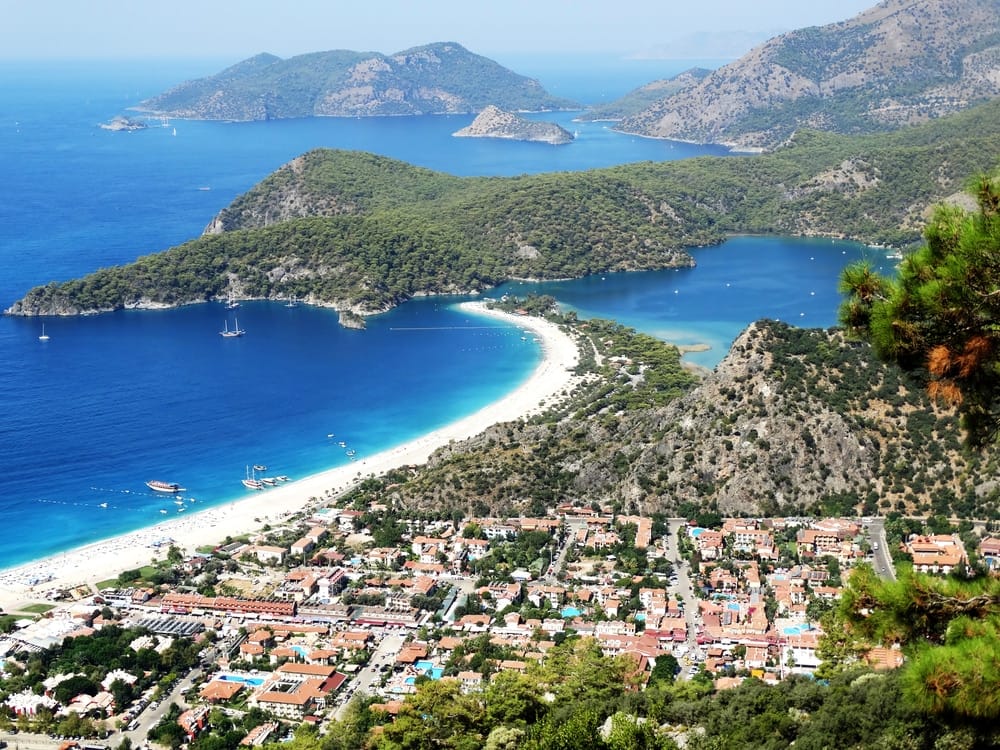 In 2019, Antalya ranked alongside Istanbul for visitor number and hosted a record-breaking 15 million tourists. The Antalya region is enjoying growing success, not only in the tourism market but also foreign house sales as increasingly more people flock to buy affordable apartments and villas, thanks to a lucrative exchange rate working in their favour.
British Airways have also added a route from London Heathrow, one of six new schedules to tap into 2020's summer holiday market. From the 23rd of May to October 2020, passengers can fly to Bodrum, or Dalaman, alongside another choice of Gatwick to Antalya.
To stay updated with news of new flights routes to Turkey, and other destinations, follow Spot Blue on Facebook. As international property consultants, we stay informed of lifestyle, real estate, and travel developments in many countries, including popular ex-pat destinations like Turkey, Spain, Portugal, and France.
Also of Interest
Is Turkey a Good Place to Live? We looked at popular surveys and spoke to our clients about living in Turkey and the reasons why they chose the country to be their home from home. Including a low cost of living, gorgeous weather and much more, Turkey now ranks as a popular ex-pat destination for Brits.