A statement published by UNESCO has confirmed that three more Turkish cities have been added to their Creative Cities Network bringing the total to four. The south-eastern province of Gaziantep was accepted in 2015 and has now been joined by Istanbul, Hatay and Kutahya after their applications submitted in 2016 were approved in October of this year.
What is the UNESCO Creative Cities Network?
180 cities from 72 countries form the UNESCO creative cities network whose prime mission is to encourage creativity and innovation while building sustainable urban landscapes. Countries are accepted into one of seven categories that are…
Media arts
Gastronomy
Crafts & Folk Art
Music,
Design
Film,
Literature
Music
Initially set up in 2004, member cities pledge to develop and exchange information about promoting creativity industries, strengthening cultural participation, and integrate both into the development of urban landscapes. The network is part of the United Nations broader 2030 Agenda for Sustainable Development in urban landscapes.
Turkish Cities in The UNESCO Creative Cities Network
Kutahya : City of Crafts and Folk Art
Turkey's Kutahya province was accepted into the field of handicrafts that covers crafts and folk arts. It is the first Turkish city in that category that also includes 36 other cities from around the world. Working since 2016 to fulfil the criteria, it was mainly their production of ceramic items that guaranteed acceptance. More than 4000 people work in the city to expertly produce the products that have earned them a reputable countrywide reputation.
Istanbul : City of Design
Istanbul entered the list as a design city, and anyone familiar with its urban structure and communities will not be surprised. It is a hub of creativity as for many decades, artists, musicians, clothes designers, engineers and many more professions have based themselves there. Despite growing to become the largest city in Turkey, it also perfectly displays cultural diversity through its quarters and neighbourhoods.
Hatay : City of Gastronomy
Hatay made it into the gastronomy list but had a long wait because they originally applied in 2011. Critics have long said that Hatay cuisine was in danger of being forgotten so no doubt, this will come as welcoming news for them. The region is famous for its meze humus made from chickpeas as well as the syrup and pastry based Kunefe dessert.
The uniqueness of Hatay's cuisine is that is has been famously influenced by various other nationalities including French and Arab. Along with its historical landmarks, Hatay officials hope their food will attract more tourists to the region.
Gaziantep : City of Gastronomy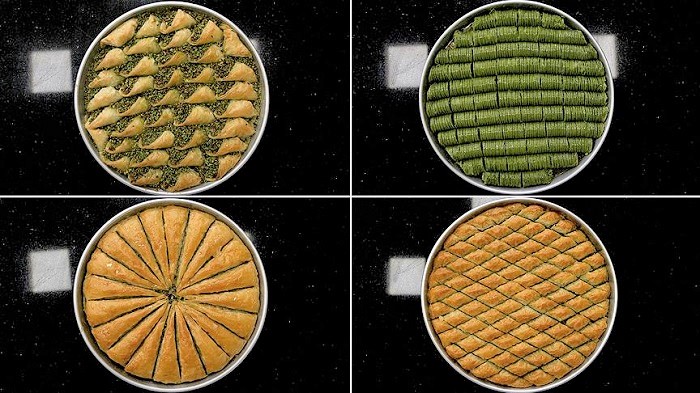 Lastly, Gaziantep had already been on the list since 2015, and this was likewise no surprise because Turks all over the country recognise the region for its excellence in producing delicious dishes. Many Turks around the country say they grow the best pistachios nuts and only bakers from that area can make perfect baklava, the immensely sweet pastry, syrup and nut dessert that is also Turkey's number one snack. Its wide range of meaty kebabs has also earned it culinary respect.
For more tourism, economy and business news coming out of Turkey, follow Spot Blue on Facebook.