Turkish Airlines have announced they broke their own record on Saturday the 18th of August by carrying 253,000 passengers on 1,547 flights to destinations all over the world. Achieving a 75% on-time departure rate, this breaks the company's earlier record of daily passenger numbers.
Part of the record was 6000 Malian pilgrims, that they transported to Jeddah and Medina for the annual Hajj pilgrimage, following their successful transportation bid by the Malian Ministry of Religious Affairs and Worship. They also transported other nationalities from Mali.
Turkish Airlines flies to 51 different airports in Africa but is the only airline going into Mogadishu, Somalia. Entering the African market was part of a strategic plan to become a global brand and diversify passenger nationalities.
2018 Passenger Stats
From January to July 2018, Turkish Airlines carried 43 million passengers, a rise of 15.2% year-on-year. Domestic passengers increased by 17% while international routes saw an increase of 13.8%. The increase in passenger numbers is shown in Africa, European and Middle Eastern destinations.
They also increased their cargo transportation rates from 617,458 tons to 779,626 tons year-on-year. Their success rate in the first half of 2018 has earned them 24.4 billion Turkish liras in revenue. 2018-year-end targets see the company expecting to carry 33 million passengers on domestic routes and 42 million on international.
Cheap Tickets and Campaigns
In another announcement, Turkish Airlines general manager Bilal Eksi said ticket prices will drop when they move their base from Ataturk Airport to the New Istanbul Third Airport.
Citing increased capacity and competition as the reasons, he said prices on specific domestic and international routes will see a significant drop, and in 2019, they will also start a 69 lira campaign. The company sees the move as an ideal chance to increase flight destinations and make them one of the world's best airlines.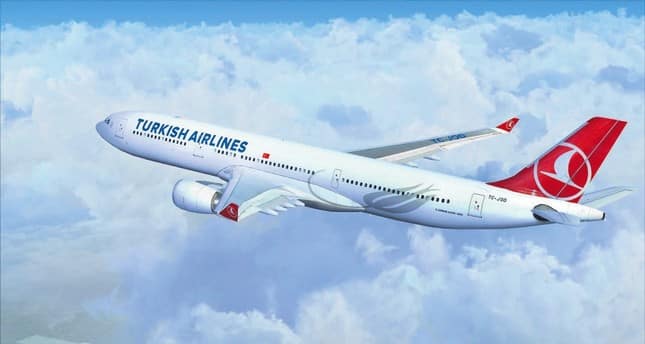 Founded in 1933 with just five planes, the airline has grown to fly to 320 destinations in 121 countries. Now boasting of 325 passenger and 18 cargo planes, in 2017, it achieved a 79.1 occupancy rate by transporting just over 68 million passengers.
Sky Trax, the world's airline awards voted it the fourth best airline in Europe for 2018. To date, the company employs 25,000 staff including 4500 pilots making one of Turkey's most successful business stories.
For more travel, tourism, business and property news coming out of Turkey, follow Spot Blue on Facebook.