When thinking about the best European countries to retire to, official stats, figures and testimonials from people who already live overseas helps a lot. For this article, we have picked International Living who has one of the best professional reputations for anything concerned with expats and living abroad.
First publishing 41 years ago, they compile their list of best places using their own Annual Global Retirement Index, formed by retirees around the globe. The list considers several rankings including property prices, laws, and regulations, buy-to-let and capital appreciation investments, visa and residence procedures, living costs, making friends and entertainment, healthcare, infrastructure development, climate, hot spots, affordability, political stability, and business opportunities.
It is quite a comprehensive list that covers most areas of living, so let us look at which European countries they say are the best place to live.
Best European Countries to Retire to
1: Beautiful Portugal: The Best of Everything
Top of the list for retiring abroad was Portugal, which scored an impressive 86 out of 100. It is no surprise because what is there not to love about this foreign country. Gorgeous beaches, a delicious cuisine, loads to do, and rich cultural heritage are just a few of the lures for ex-pats from around the globe. Most regions also offer a stunning year-round climate and let us not forget the golfing scene, beautiful beaches, and its esteemed international reputation.
People they spoke to also cited a sense of well-being and the friendly nature of Portuguese locals who make foreigners feel welcome. Expats felt their money went far for eating out and living expenses. They recommend anyone looking for a comfortable budget lifestyle should factor in £2000 a month. Expensive places to live include the prestigious Algarve. Last, safety and a varied social life are two other reasons for choosing Portugal for early retirement.
2: Retire to Laidback Spain
Even the Spanish tradition of putting everything off until tomorrow cannot dampen expats looking to live in a foreign country, and they gave Spain an impressive 76. Considering it is also one of the world's top tourist destinations, it makes sense that many expats also look to live and move there. Any newbie can look forward to existing large expat communities, and in all major holiday resorts, locals speak English eliminating the need to learn Spanish, although it will enhance your life if you try at least a few words.
Reasons for its favourable ratings include cheap food, whether it is supermarket shopping or eating out, and affordable living costs that ranked the same as Portugal. The World Health Organisation says Spain has one of the world's best healthcare systems which is a strong lure, but other ranking factors including good weather, an impressive transport network, varied climates that differ for each coastal region, and that Spain embraces non-conformity. Its environment where you are encouraged to be yourself. For many people, Alicante features high on the list.
3: Vive La France: European Essentials
Also scoring 76, France appeared on the top ten list, and their delicious cuisine ranked as one reason. Given its international and time-honoured reputation, this is no surprise, and whether you love pastries, cheese, fine dining, or wine, this is a time to let your taste buds go wild. Other ranking features for people wondering where to retire included the culture, of which art and history appear. Whether you want to tour museums, and renowned chateaus or prefer hitting the open road in your car to explore the variety of small towns and villages, France ticks the boxes in over one way.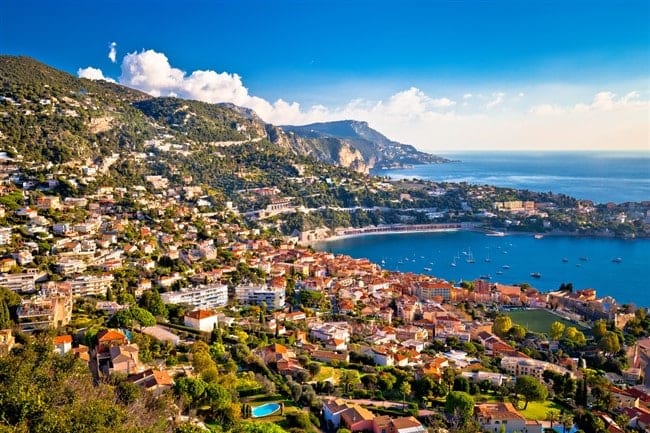 Paris is one option of where to live, but head to the smaller towns for a more affordable lifestyle. Healthcare is a top requirement for most people moving and living abroad, and once again, international expats rank the French system. Without a doubt, diversity makes France stand out, and whether you want to live in a quiet off the beaten track location, or be in the heart of it, there are many places to choose from. France deserves to be on the list of best European countries to retire to.
Also, Read
Is Turkey an excellent place to live? Although it doesn't appear on the list, a popular retirement place, for British retirees is Turkey, where their retirement incomes stretch further than most countries. Many have deposited savings in high-interest accounts, and they withdraw it monthly.
After paying tax, it enables them to live without touching their net worth, and, it tops up existing pensions. The cost of living is cheap, and the residency requirement criteria are easy to complete. Places where retiring buyers head to include Bodrum, Fethiye, and Antalya, all beachside coastal resorts with a stunning climate and long sandy beaches.