Do you wish that could trade your lifestyle in Britain for an exotic & more flamboyant one in the mediterranean? There are several exciting things that they city of Marbella offers its residents. Make your permanent escape and start enjoying the lifestyle that the city of Marbella has to offer.
Things to do in Marbella.
Beaches.
Source
The warm sun and 24 Mediterranean beaches are inviting for British expats. The most iconic beaches include:
San Pedro
An exceptional beach which adjoins an urban area with the same name. It is known for its exceptional sand quality and excellent waters.
Puerto Banus
Source
If you want a beach that offers warm waters, a pleasant boardwalk and shallow waters. It is a fun place for children and keen fishers. If you have a little ones, this beach is ideal since the water is shallow and the waves aren't too strong.
Estepona
There are 3 beaches in the area that you can choose from. There are the family friendly sandy beaches in the Estepona centre and the east, which is family friendly and clean. The eastern beach also has playgrounds, chair rentals and watersports.
Fuengirola
If you want to go to a beach where an active lifestyle is encouraged, then this is the place to come to. The beach has designated areas for beach volleyball, windsurfing and other watersports. If you would rather relax, then pull up a seat at the local Chiringuitos (local beach bars) for some tapas and drinks on the sand.
Benalmadena
The beaches at Benalmadena have sky-blue waters and medium-grade dark sand.
Tarifa
Located 45 minutes drive from Marbella in Cadiz, Punta Paloma beach is known for its beautiful sand dunes and kite surfing.
Golf
If you are a keen golfer, then Marbella will offer you several course options. There are over 60 golf courses in Costa del Sol and 30 of the courses are within an hours drive from Marbella.
Cycling.
Marbella has played host to one of the 'Tour de France' stages and offers avid cyclists a variety of on and offroad routes. Choose to cycle through the city streets, by the beachside, up road inclines or even on mountainous terrains. You can find several interesting cycling routes on Map my ride & Dafacto.
Fishing
Fishing in Marbella
There are many places to go fishing in Marbella. Whether you want to fish from the shorelines of the beaches or hire a charter boat to head out to the deeper seas. April to November is meant to be the best time to catch Billfish. June and July are the best months for Blue Marlins and April til November for Tuna. Below is a chart showing the best months for fishing. Source
Hiking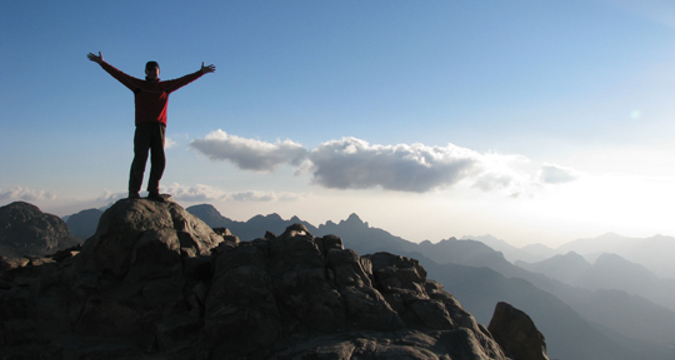 There are several hiking trails around Marbella that offer different lengths, views and inclines. Whether you want to do a short hiking trail by the seaside or venture off the beaten path, Marbella offers a range of trails that will wet hikers appetites. Good hiking trails can be viewed on the website Marbella Trails.
Kiteboarding
Kitesurfing in Marbella
There are several kiteboarding hotspots around Costa del Sol for experienced kiteboarders. For keen learners, there are several academy's along the coastline.
Jetboating
If you are a bit of an adrenaline junkie, then you should definitely try exploring Marbella on the open sea in a jetboat. Ride wild waves, engage in 360 degree spins and scope out the waterfront views of the rich and famous. You can contact Jetboat Marbella on the details below.
Address: Pier 4, Berth 401. Puerto Deportivo of Marbella, Marbella Marina
Tel: +34 628 664 239
Email: info@jetboat.es
Website: www.jetboat.es
Facebook: Jetboat Marbella
Watch the local sports teams.
The local basketball and football teams play in the first division. Choose to watch the Unicaja players shoot some hoops at stadium Malaga or watch Malaga F.C. at Estadio "La Rosaleda".
Learn the amazing Spanish language.
Get thrown out of your comfort zone and pick up a linguistic skill that you can use for life. Spanish is the national language, however depending on which part of Spain you will be based in, you could easily be exposed to the other local language in the area. These languages include:
Catalan
Galego
Euskera
Basque
To give yourself a head start, consider installing the language application DuoLingo and learn as much as you can before you migrate. You can also choose to take Spanish lessons before moving. When you arrive in Spain, there are Spanish immersion classes that you can take to bring you up to speed and allow you to converse with the locals. If you are baised in a large population centre, you can enrol in a local intensive course that should be subsidised by the British government.
Foreign students studying Spanish in Marbella.
The City of Marbella provides cheap Spanish classes for foreigners. Subsidised Spanish language courses are offered in a variety of locations around Marbella including Downtown Marbella, San Pedro and Nueva Andalucia. Prices for a 1-year course start from 45 Euros for a conversational class and 160 Euros a beginner, intermediate or advanced course.   You can get more information by reaching them on the contact details below.
How easy is it to move to a Spanish paradise in the sun?
Paul Fletcher from F&N Worldwide was quoted saying on Go Compare;
"It's a very popular destination for those looking for a second home because of the large expat community, and of course the weather".
Making the big move can seem daunting at first, however it is not as difficult as many Britons would think. British citizens and residents do not need a visa to reside Spain. However, those that will reside in Spain for longer than three months will need to register themselves at the Oficina de Extranjeros or at the designated police station to receive a Residence Certificate that will state your name, address, nationality and NIE number (Número de Identificación Extranjeros) and date of registration.
NIE Number Certificate
Source
You will need the NIE number to:
 Open a bank account
 Buy, sell or insure property
 Arrange credit terms or a mortgage
 Pay taxes
 Be paid for employment
 Use short-term employment agencies
 To study
 Apply for a business permit and start a business
 Register with social services and arrange receipt of social security benefits
 Apply for a driver's licence
 Arrange any utility account except for pre-paid mobile phones
 Inherit assets
Source
How much does it cost to stay live in Marbella?
It is quite affordable to live a comfortable life in Marbella. People claim to get by on 1000-1500 Euros per month per person. They even claim they can save money. Below is a breakdown of the regular monthly expenses.
Gas – 100 Euros per month.
Water – 70 Euros per month.
Telephone – 75 Euros per month.
Gym membership – 50 Euros per month
Shopping – 200 Euros per month
Apartment rent – 300+ Euros per month.
A more comprehensive list about Spanish living costs can be seen here. The estimated cost of living will be around 1000 Euros a month, which will allow you to live comfortably.
What schools are in the area?
Marbella gives its residents the option to send their children to local schools, English schools that follow the British curriculum or European schools, which follow other European countries curriculum. This is great since your children will receive the same graduation qualifications (A levels) after finishing school and will allow them to apply for university courses back in the UK. Some of the best schools in Marbella are:
Aloha College
Laude San Pedro International School
Mayfair International Academy
Sotogrande International School
Swans International School
English International College
European Sixth Form College
St Anthonys' College
Benalmadena International College
Novaschool Sunland International by Novasoft The British College
Healthcare in Spain.
Additionally, Britons can access healthcare in Spain, however the rules for getting State healthcare differ from the UK. If you are registered to work in Spain and make regular national insurance contributions, then you will get access to the same healthcare as a Spanish national. Residents can also pay for public health insurance. The basic monthly fee is 65 Euros a month for people under 65 and 157 Euros a month for those over 65. For more information on healthcare, you can check the guide from Gov.uk.
Getting a job in Marbella.
There are job opportunities in Spain, however jobs aren't thriving as much as in other countries. You can use the following job boards to find jobs relevant to your skillset.
Marbella Job Board
Recruit Spain
Think Spain
Managing your tax.
There are some tax advantages for expats moving to Spain. The so-called "Beckham law" offers tax advantages for expats, where they receive a flat income tax rate at 25% that lasts for 5 years and must be applied for within the first 6 months of arriving in Spain. Otherwise, expats will be subject to the tax rates shown in the table below.
From (euros)
Up to (euros)
Tax Rate
€0
€12.450
20%
€12.450
€20.200
25 %
€20.200
€35.200
31 %
€35.200
€60.000
39 %
€60.000 & Above
47 %
Source: Wikipedia
Travel from Marbella to explore the rest of the world.
Should you feel the need to explore other countries or return home to the UK, you can pick up inexpensive flights on Ryanair or Easyjet. With one-way flights starting from 20 Euros, you can choose to explore iconic destinations such as Paris, Rome, Venice, Budapest or Barcelona. You can compare more destinations in a blink with Skyscanner.
Marbella is only a few hours flight from so many countries.
Finding accommodation in Marbella.
Depending on the lifestyle that you want to live, there are several accommodation options that could suit you.
Rental.
You can choose to rent on short or long stays. One of the most cost-effective short-term stays include AirBnB rentals, where you can rent properties like the one below.
Source
Alternatively, you can find affordable rental accommodation using the links below.
Marbella Long Term Rentals
Marbella Family Fun – Long Term Apartment Rentals
First Choice Spain
https://www.myservicesdirectory.com/Category/property-to-let/marbella/ Apartments Spain
If you want to cut down your accommodation costs, you can consider housesitting in Marbella. Here are a few sites you can use to find housesitting opportunities.
Housesit Match
Marbella Long Term Rent (with 2 bedroom apartments from 300 Euros/month!)
Home rental on the web
Alternatively, you can purchase apartments 2 Bedroom Golf Apartment – Elvira
Price: £157,000
Unlimited use of El Soto Golf Club Wide terrace with beautiful views of the pine forest and beach.
2 large swimming pools
Shared gardens
15 minute drive to Elviria beach.
2 Bedroom apartment in Nuevaalc Antara.
Price: £354, 278
2 minute walk to the beach.
30 minute drive to the airport.
Given this information, should you make the move to Marbella?
Yes! If this is the lifestyle that you have dreamed of all your life, then there is no better time to move than in the present. Take the chance and soak up endless sunshine in Marbella for life!