Portugal is a beautiful country with a rich history and beautiful villas that don't break the bank It's a stunning choice if you're looking at places to buy international property for sale. Buying property in Portugal does come with a few potential pitfalls, though, if you don't know what you're doing.
This article goes through all the little details that might cause you to miss out on that perfect property for sale in Portugal. The biggest of these is the Law of Subrogation, which attaches debt to the property rather than the owner. Whilst this is the one you need to look out for, there are a few other things you need to know about buying property in Portugal before you make an offer.
So to make things easier for you, we take a look at the possible pitfalls of buying a property in Portugal.
Buying Property in Portugal: The Law of Subrogation
The idea that you might inherit debt from the previous owners of your brand new property might sound a little off-putting, but as long as you're aware of the risk it's an easy fix. A good lawyer will check for any debts that have been set against the house. This ensures you don't get a nasty surprise when you're buying property in Portugal.
Due to the complicated nature of Portuguese property law, it's important to get a lawyer that's well versed in local law. You need them to know they need to check the Certidão de Teor (registered title) for debt, and that all utilities and taxes are up to date. This also applies to buying a vehicle in Portugal. When it comes to property for sale in Portugal, a good lawyer is vital.
If the property has been passed down through generations, you might also need your lawyer to check the deeds of the property to ensure all parties with a share have agreed to the sale. Your lawyer will inform you if the property owners are not all in agreement, and advise you to choose another property.
Make Sure You Know What You're Buying
In rural areas, where land has been sold in parcels, it can be tricky to work out what exactly you're getting when you're buying property in Portugal. Often, if this is the case, the agents can't help so you'll need a good lawyer. As is the case with the Law of Subrogation, a good lawyer will be able to find out what you're getting into.
Your lawyer will also need to make sure that the property you're looking into buying has planning consent, and that any buildings attached are registered and legal. This will ensure that the deeds to the property are correct. If you're buying a property in Portugal and the deeds are not correct, there is a legal procedure you can take to rectify the matter.
When it comes to purchasing property for sale in Portugal, we cannot emphasise enough how important a good lawyer is!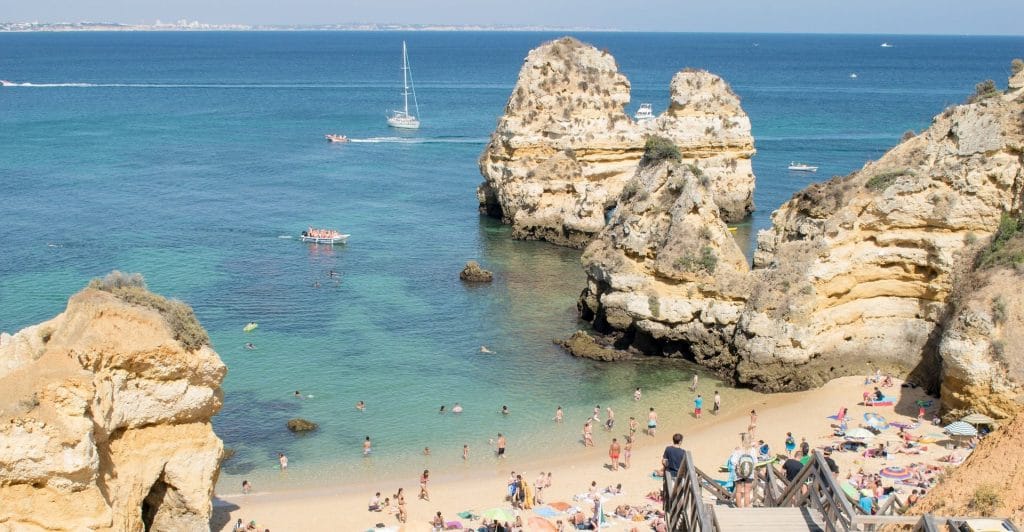 Check Whether the Furniture is Included
Many properties in Portugal are sold with the furniture, so if you're expecting an empty house you can fill with your belongings, you might want to double-check and see if that's going to happen. Be aware that when you're buying property in Portugal, you might also be buying the seller's grandmother's collection of stuffed animals.
Of course, when you're buying property in a resort town, buying with furniture included can be a great choice. Resort properties are often well furnished and beautifully appointed, so buying furnished cuts out a lot of hassle. However, if you're buying a property that has been in a family for generations, you might be buying a whole lot of baggage too unless you know to specify you want the property unfurnished.
Make sure you agree about furnishing in advance. It'll save you from having to sort through decades of old newspapers before you can even move into your new property.
Be Safe. Back-Up Your Money
Unlike the UK, France and Spain, there is no financial guarantee in place to protect you if the estate agent should go bust before the sale takes place. Make sure you cover yourself for this before you buy, as you don't want the sale to fall through.
Losing your deposit because the agency has gone under is not the way you want your Portuguese dream to end, so make sure you go in with your eyes open and you cover yourself fully. Once again, it's important to hire a good lawyer to make sure your journey to buy property for sale in Portugal goes as smoothly as possible.
If you're interested in buying property in Portugal, and you know all about the tricky parts of the legal system, then this shouldn't be a problem either.
Make Sure You Know Whether You're Buying a Year-Round Property
If you're dreaming of buying property in Portugal along the Algarve, be aware that the area tends to be deserted out of season. You might find that you no longer have access to bars, restaurants or shops, and you don't have neighbours either. It's wise to consider whether this is a property you want to spend the summers in, or if you're looking to relocate year-round.
If you choose to relocate year-round, it might be better to look for property for sale in Portugal around the Lisbon area, or in Porto. Both of these cities are always busy and bustling. Cascais and Estoril both see weekenders from Lisbon descend even during the offseason if you've got your heart set on a resort town.
Wherever you're looking at buying property in Portugal, take a look at our selection of Portuguese property for sale. Please contact us if you're interested in further information about any of our properties!